Floyd Banks
joined our outside team this Fall. We are thrilled to have this talented young man promoting Bradford White, Liberty Pumps, Grundfos Pumps and Circuit Solver among other products to the engineering and contractor community in the Carolinas. Floyd is a graduate of the UNC system and is an avid Tarheel fan. Floyd is married with two children. Floyd can be reached at fbanks@sniderinc.com
CASH ACME
We are pleased to have been selected to represent Cash Acme including Shark Bite in the Carolinas.
Cash Acme offers water control valves that stand the test of time. Proudly built in America for more than 100 years, Cash Acme is the worlds largest volume T&P valve manufacturer, and continues to be an industry trendsetter with unique water control solutions for everyday residential, commercial and industrial plumbing applications. Through a robust range of potable and non-potable water plumbing products, Cash Acme specializes in pressure, thermostatic and temperature control valves designed to safeguard water systems in all types of facilities. Cash Acmes ISO 9001-certified quality assurance processes ensure that every valve that leaves our U.S. facility is 100% tested and meets all industry standards.
Please contact Bobby Railey or your Snider, Inc. salesperson for more information about this great line. Bobby can be reached at 704-588-0915.
FLORESTONE PRODUCTS
We are going to begin invoicing for all Florestone Products effective on January 3rd, 2017. Please note Florestone is having a 4% across the board increase on February 1, 2017. You may want to order early to beat the increase. Please contact Alan Garner at 704-588-0915 with any questions.
TRENTON PIPE NIPPLE COMPANY
We are stocking threaded brass nipples, brass fittings, stainless steel nipples, stainless steel fittings and brass pipe in our Charlotte warehouse. Please call 704-588-0915 to check price and availabilty.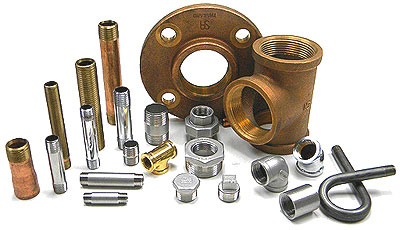 Thanks very much for your continued support,
Your friends at Snider, Inc.